We create your customized accessories for footwear and leather goods projects
There are no ideas that are impossible to realize, but only roads not yet traveled to give them life. We are here to give shape and substance to the project you wish to develop.
Our experience and technical expertise become the link between the idea you have always had in mind and a shoe ready to be worn.
The perfection of the little things. Our accessories are the detail that makes every shoe we produce perfect for its final application.
Study, innovation, comparison and design: after these four phases, your idea finally becomes tangible and ready to be worn.
Details, love and imagination.
When we take on a project, we follow two main guidelines: make the shoe functional to what its purpose will be and make it as personalized as possible.
On the one hand, we focus on first choice materials that are not afraid of the passage of time or the most extreme work situations; on the other hand, we ensure that functionality meets the aesthetic sense and the most total customization, providing our customers with a wide range of colors and insert shapes to choose from.
We have made sustainability our pride, both on a human and environmental level. 
Our accessories are produced in full respect of the ecosystem that hosts us, as well as we propose the use of materials and techniques that have the least impact possible in terms of emissions.
Find out how you can give life to your footwear and leather goods projects with our products.
Leather goods are an art that has always accompanied our business, a tradition wisely handed down and that we, as artisans, have decided to respect without distorting it. Rather, we have chosen to reinterpret it in our own way, adding that technological and innovative touch that has always distinguished us.
Not to revolutionize the sector, but to optimize complex processes and reduce processing times.
To achieve extraordinary results, in a short time.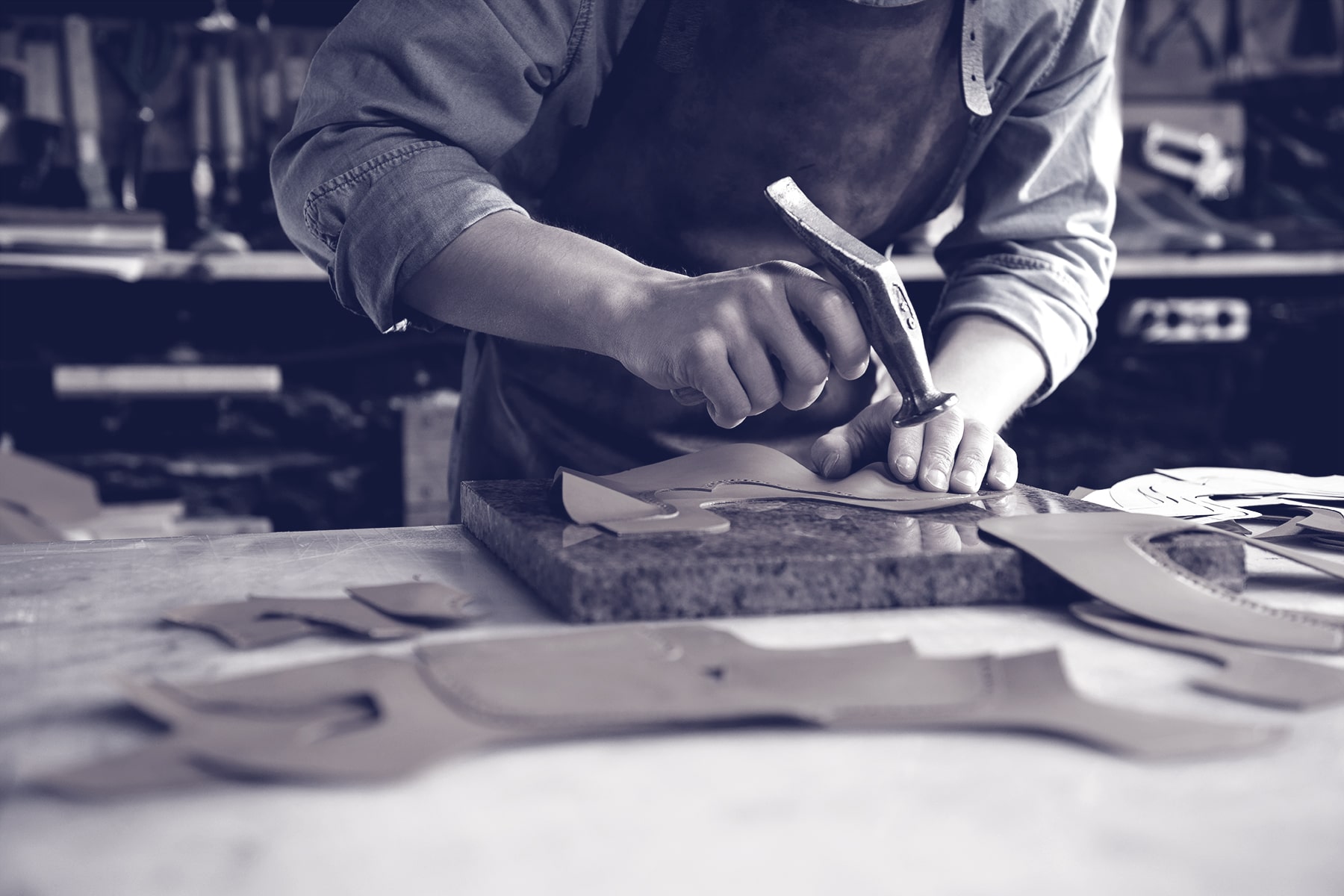 The process of making our accessories starts from one simple thing: your idea. Our task, in fact, is to create the best version of the shoe you have in mind. To do so, we use all our experience and expertise to ensure that every component, even the smallest, is always in the right place.